The Solar Fue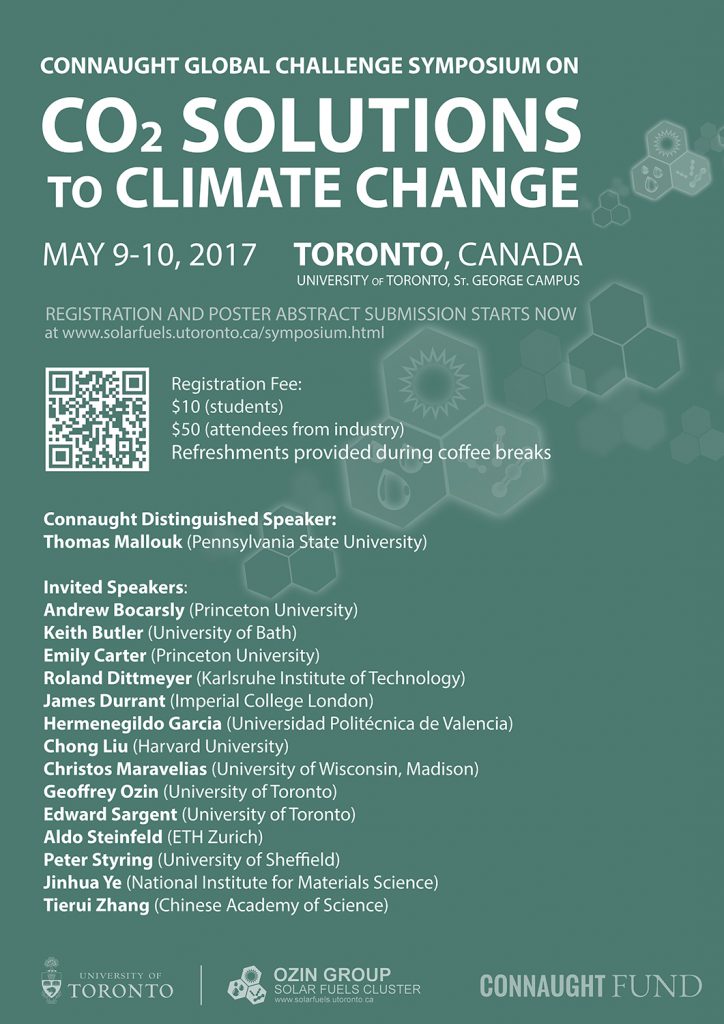 ls Cluster at the University of Toronto is proud to announce details of our Connaught Global Challenge Symposium on "CO2 Solutions to Climate Change". It will take place on May 9 and 10, 2017 at the University of Toronto St. George campus. This symposium will focus on different ways of utilizing CO2 as a chemical feedstock for making chemicals, materials and fuels. Attached is a poster providing information on registration, abstract submission, and our list of invited speakers. We welcome any graduate or undergraduate students, post-doctoral fellows, faculty, staff, or industry partners who are interested in participating. Registration and abstract submission will close on March 31, 2017. Seats are limited, so please register early to secure your spot!
Click here to register.
Please feel free to visit our website (www.solarfuels.utoronto.ca/symposium.html) or contact us at cgcsymposium2017@gmail.com for any further information.