Thank you to all that joined us for our 3rd annual ISE research symposium, and a special thank you to our speakers: Nick Stark (H.H. Angus & Associates), Oleg Popovsky (Constant Power), John Paul Morgan (Morgan Solar), and Terry Gerritsen (Hatch).
The event was covered by Tyler Irving in the U of T Engineering News:  Institute for Sustainable Energy symposium flips format to close academic-industry loop
——-
Please join us on March 29th, in GB202 (Galbraith Building, 35 St. George Street) for our 3rd annual research symposium.  Lunch, student poster presentations and presentations by industry partners on challenges facing the sustainable energy sector.
Presenters include: Nick Stark, V.P. Knowledge Management, HH Angus & Associates; Oleg Popovsky, President, 4EvaPower, John Paul Morgan, President & CTO, Morgan Power; Terry Gerritsen, Director of Control Technologies, Hatch
Tuesday, March 29, 12:00 – 4:30pm, Galbraith Building, GB202
12:00 – 1:00 Lunch Reception w/ Scholarship recipient poster presentations
1:00 – 1:15 Opening Remarks by Prof. Aimy Bazylak (Director)
1:15 – 1:45 Nick Stark, V.P. Knowledge Management, HH Angus & Associates
"Challenges and Opportunities in the Buildings Sector"
1:45 – 2:15 Oleg Popovsky, President, 4EvaPower
"Role of Data in Driving Forward the Energy Transformation"
2:15 – 2:45 John Paul Morgan, President & CTO, Morgan Power
2:45 – 3:15 Terry Gerritsen, Director of Control Technologies, Hatch
"Canada's Sustainable Prosperity and the Increasing use of Electrical Energy"
3:15 – 3:45 Panel discussion by Industry Members, Moderated by Prof. Josh Taylor
Speaker Bios
Nick Stark, V.P. Knowledge Management, HH Angus & Associates
Nick Stark joined the consulting engineering firm of H.H. Angus & Associates in 1978 as a graduate of the University of Toronto in Mechanical Engineering.  He gained experience in Toronto, Calgary and London, England before returning to the Toronto office in 1987 as a Principal.  Nick is currently Vice President of Knowledge Management as well as spearheading P3 work at H.H. Angus.
Nick has always had a keen interest in understanding how a building will function over its lifetime, and to this end energy efficiency has always been a key consideration. From a thesis project writing a FORTRAN program to simulate a solar heated water system, to energy studies and modeling early in his career, minimizing the energy use of a facility has been at the forefront. Today aggressive energy reduction goals are been applied to the design of major institutional projects.
Nick has gained experience in a wide variety of commercial and institutional building types ranging from high rise office towers to correctional facilities in Canada and abroad. He is recognized as a leader in the design of hospitals with projects at over 50 health care facilities across Canada including recent major facilities for North Bay, Royal Jubilee in Victoria, and CHUM in Montreal. He has chaired the CSA Committee responsible for HVAC design and construction of health care facilities for over a decade, as well as having roles on other CSA committees.
Nick is a member of the Board of Directors at H.H. Angus and Chair of the Nominating and Governance Committee.  He also served for seven years on the Board of the Toronto French School.
Oleg Popovsky, President, 4EvaPower, Co-founder & Strategy Officer, Constant Power Inc.
Oleg Popovsky is co-founder and strategy officer for Constant Power, a Toronto-based Distributed Energy strategy consulting & solutions firm.
Prior to Constant Power, Oleg was a Director of Business & Corporate Development at SunEdison, where his international M&A and business development work converged 100's of MWs of distributed renewable energy projects. Oleg's initiatives spanned transformational product and market entrances, resulted in key strategic alliances and significantly increased the company's customer reach and value integration.
Prior to joining SunEdison in 2010, Oleg worked for EMC, a world leader in data storage and information management, where he held various account management and sales positions in the US and in Canada. Oleg holds a BA & BS in International Marketing Strategy from Bentley University, lives with his family in Toronto and enjoys his role as an advisor to UofT's Institue of Sustainable Energy.
John Paul Morgan, President & CTO, Morgan Power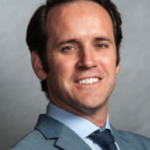 John Paul Morgan founded Morgan Solar in 2007 to develop next generation solar technology and to make solar energy the world's most accessible and affordable energy source. Now serving as CTO, John Paul leads on product development and commercialization.
John Paul's previous work includes collaborating on the development of a space telescope with the Canadian Space Agency, inventing and developing high-tech fibre optic technology solutions with telecommunications industry giant, JDS Uniphase, and managing complex logistics and hundreds of staff for international aid projects in the Democratic Republic of the Congo.
John Paul earned a Master's Degree in Applied Science from the University of Toronto, where he currently holds a position as a member of the Governing Council.
Terry Gerritsen, Director of Control Technologies, Hatch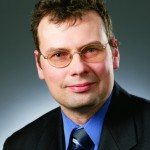 Terry is an Electrical Engineer with more than 25 years of experience specializing in process controls. He is Director of the Control Technologies group based in Mississauga, Ontario. Terry is responsible for a group of multi-discipline engineers who design, configure and commission industrial control systems including power control for electric arc furnaces and large industrial complexes with captive or weak power systems. Some of the projects completed by the Control Technologies group under Terry's direction include installation of a Thyristor based power conditioning system for a 65 MW electric arc furnace, an islanded thermal power plant supplying two 80 MW DC arc furnaces and a hybrid (renewable/diesel generator) demonstration for a remote mining site. Many of the projects have required innovative solutions to handle especially difficult process conditions or to increase the capacity or throughput of the equipment. The innovations include the design and installation of specialized sensors, instrumentation or software. In recent years, Terry has contributed to consulting assignments related to energy storage including a technology evaluation for a manufacturer of large battery systems.