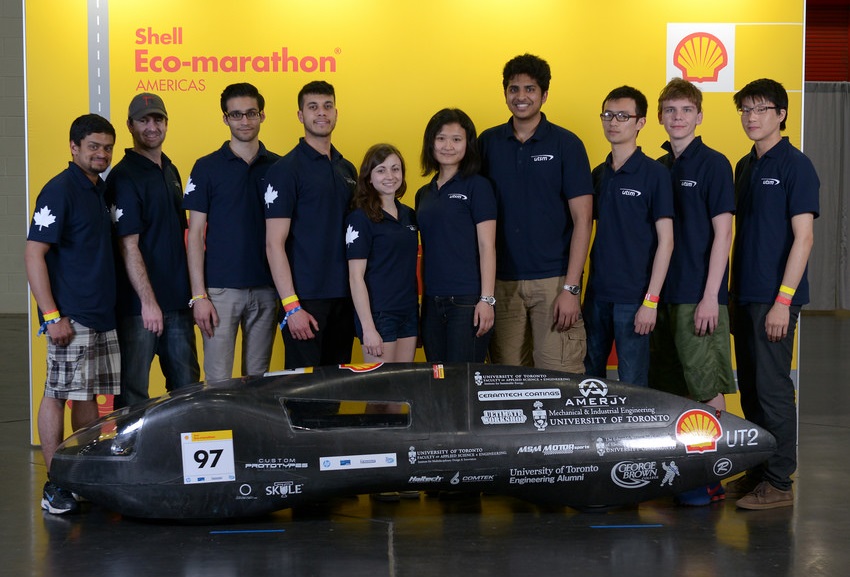 The University of Toronto Supermileage team has just returned from an incredible showing at the annual Shell Eco-marathon in Houston, Texas.  The Supermileage team is a student-run design group dedicated to the building of a highly fuel efficient vehicle to bring about eco-awareness toward a greener future in energy.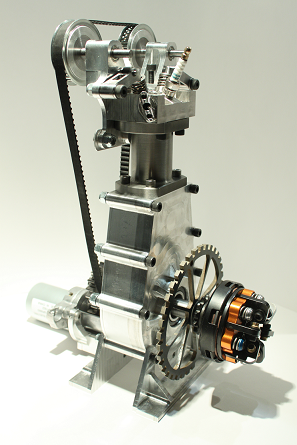 The 2014 team is comprised of co-presidents Jonathan Hamway and Mengqi Wang, together with Kristine Confalone, Mayukh Chakraborty, Pooya Tolideh, Prashanth Murali, Ryan Pan, Ashmith Raju, and Marcus Tan.
In only its second year the Supermileage team has seemingly done the impossible, designing, machining and building an entirely new engine and posting an official best of 2712 miles per gallon (1152.98 km/l), roughly equivalent to driving from Toronto to Vancouver on a single gallon of gas.
The group is taking home numerous awards for their innovative engine – lightweight, with low rpm and a high torque – including the Wallace G. Chalmers Engineering Design Award in the U of T Capstone Design program, and the Shell Technical Innovation Award and Pennzoil Tribology Award at the Shell Eco-marathon.  The Supermileage team in fact spent most of the Eco-marathon leading the competition – a field of 43 – narrowly edged out by a team at Universite Laval in the final round.
The Institute for Sustainable Energy is proud to be a sponsor of this important student group, who receive academic supervision from ISE Director, Professor David Sinton.