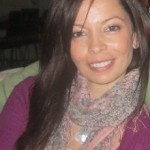 Research area:
Energy Efficiency in Buildings
Degree: Masters Student
Department: Mechanical & Industrial Engineering
Details:
The goal of the Masters Project is to be able to learn and utilize E-Quest to determine the energy requirements of a representative university building that meets the MNECB 1997 standards through Energy Simulation. The choice of orientation, geometry, glazing fraction and distribution, lighting, overhangs and leakage envelope air leakage, and HVAC system specified will represent a typical university building. Changes will be made then to each one of the options above to see exactly how much they are contributing towards energy utilization. Factors would then be determined to reduce the energy use by 25%, 40% and 60% for the original building, and with each one of the options above. A summary of the findings with then be presented with specific options that would optimize building performance.
Contact Information