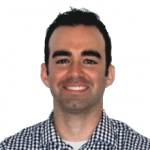 Research area:
Energy efficiency (demand side), Energy Storage
Degree: Postdoctoral Researcher
Department: Mechanical & Industrial Engineering
Supervisor: Professor David Sinton
Details:
My current research is aimed at developing a scalable energy-efficient water purification method by harnessing known phenomena at the confluence of microfluidics and nanofluidics. There is a substantial need for fresh water in many low income countries, such as Vietnam. Water purification is required at the small scale for remote point-of-care diagnostics, and at the family and village scale for the daily needs of remote populations. The most impacted regions also lack the energy required for current purification or desalination processes. I am working in partnership with the National Hospital for Tropical Disease in Hanoi, Vietnam to test prototype devices in the field. We are also collaborating on research that involves the development of microfluidic devices with nanoporous membranes capable of processing whole blood (separation of plasma and cells). These devices are intended to be used in conjunction with point-of-care disease diagnostics.
Contact Information
brendan.macdonald@utoronto.ca |