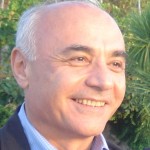 Research area:
Alternative fuels, Gas Turbines and Engines, Energy Efficiency (demand side)
Specialty focus areas:
Pollutant Formations, Alternative Fuel Combustion, Combustion Efficiency
Details:
Current research program focuses on clean combustion technologies for aviation and stationary gas turbines. Main areas of interest include reduced emissions (particularly soot aerosols), better fuel efficiency and bio-mass based alternative fuel use. In addition to his fundamental research activities in combustion and propulsion, he is involved in industrial research efforts in collaboration with the major gas turbine engine manufacturers in Canada. Dr. Gülder is a fellow of the Canadian Academy of Engineering and an associate fellow of the American Institute for Aeronautics and Astronautics.
Contact Information
ogulder@utias.utoronto.ca | (416)667-7721
http://arrow.utias.utoronto.ca/~ogulder/Gulder.htm